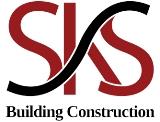 SKS Building Construction
SKS Building Construction specialises in the technical construction of system floors, hollow walls, beam floors and solid prefabricated floors. SKS Building Construction is located in Dubai and forms a bridge between Europe and East Asia.
Unit No. 1107, 11th Floor, Onyx Tower
The Greens, Sheikh Zayed Road
P.O. Box 9483
Dubai – UAE
+971 52 377 52 55.
General, our firm uses:
BIM (Building Information Modelling), a digital representation of all physical and functional aspects of a building. A BIM model is a shared knowledge resource or file with information about the building that serves as a reliable foundation for decisions throughout the building's life cycle.
Modern software such as Revit, AutoCad, AxisVM, Technosoft, Scia en RSligR.