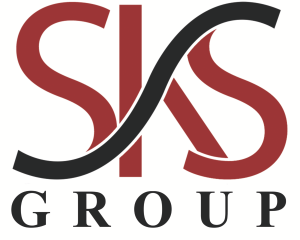 SKS Group
SKS Group B.V., under the ownership of Mr S. Khebreh, founded WSM Engineering B.V. in Heythuysen in 2015 and acquired Vander Weide van Bragt B.V. in Eindhoven and Venlo in 2017. Both of these companies are civil engineering firms.
With these acquisitions, SKS Group B.V. has grown into a strong company with broad in-house knowledge on designing, calculating and detailing structures for all residential and utility buildings of all sizes in the Netherlands and abroad.
We are also specialised in the technical development of floor systems and prefab elements.
Our team consists of highly qualified employees with extensive practical experience in a wide variety of projects.
Siamak Khebreh
Siamak Khebreh, owner/manager of SKS Group B.V., born in Teheran-Iran op 2 June 1980.
History:
I came to the Netherlands as an immigrant with a Bachelor's degree in Civil Engineer ing to continue studying and find work in 2005.
After learning the Dutch language, I applied for a job in 2006 and was hired by WSM Engineering B.V. for the position of structural draftsman.
In 2011, I started studying for my Bachelor's degree in Business Administration. This led to my promotion to Business Development Manager at WSM Engineering.
In 2015, I took over WSM Engineering B.V. entirely.
In 2017, I acquired structural engineering firm Vander Weide Van Bragt B.V. to further expand the team and strengthen the company's market position.
Vision:
I am happy to be in the Netherlands and I am still on the lookout for new challenges, developments and expansion for the SKS Group.
General, our firm uses:
BIM (Building Information Modelling), a digital representation of all physical and functional aspects of a building. A BIM model is a shared knowledge resource or file with information about the building that serves as a reliable foundation for decisions throughout the building's life cycle.
Modern software such as Tekla, Revit, AutoCad, AxisVM, Technosoft, Scia en RSligR.
Recognised training company: